The Web Proxy Settings tab allows the user to enter appropriate proxy information :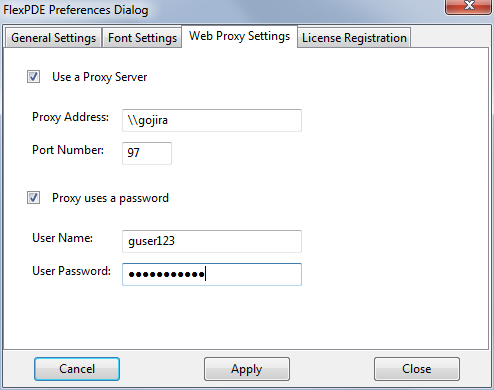 This tab is only needed if the user's computer accesses the internet through a proxy web server. The user may need to contact their system administrator to obtain the necessary information.
Note : any changes made will not take place until the "Apply" button is clicked. Clicking "Cancel" will discard any changes. Clicking "Close" will prompt the user if there are unsaved changes.